Keynote Speakers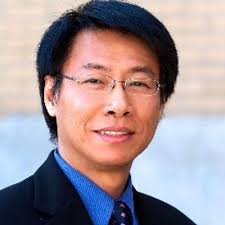 Prof. L. Roger Yin, University of Wisconsin-Whitewater, USA
Dr. L. Roger Yin is a Professor of Information Technology and Co-Director of Cyber Security Center for Business in the College of Business and Economics at University of Wisconsin-Whitewater, USA. Dr. Yin serves as a Co-PI of a US$2M Dept. of Labor grant for establashing public-private collaboration on creating a Cybersecurity apprenticeship program. Roger was the recipient of Hermsen Teaching Award of 2015-16 of the Business School at UW-Whitewater. Roger grew up in Taipei City and earned a B.E. in Environmental Engineering from National Chung-Hsin University in Taiwan. He holds both an M.S. and Ph.D. in Instructional Systems Technology from Indiana University, Bloomington, USA. He has earned industry certifications including CPHIMS, CISA, CISM, CGEIT, GSNA, and ITIL-F. Dr. Yin possesses multidisciplinary educational and professional experiences in Engineering, Education, Cognitive Science, Business, Healthcare, and Information Technology. Roger presently serves as Director of Academic Affairs on the Board of Directors of Wisconsin Chapter of Healthcare Information and Management Systems Society (HIMSS). He has been actively involved in the IT space for more than 25 years including work as Application Developer, Manager, Corporate Trainer, Consultant, Researcher, and Educator. Dr. Yin has published more than 40 refereed journal articles and presented more than 50 papers in national and international conference on and related to Information Technology. From 2006 to 2009, Dr. Yin was elected the President of Organizational Systems Research Association, also a SIG affiliated with Association for Information Systems (AIS). Roger's teaching and research interests are interdisciplinary that include cybersecurity management, IT governance & risk management, healthcare IT, e-learning systems for professional training and development, and Blockchain Technologies.
Topic: Responsive Scholarship: Supporting a Fair and Inclusive Economic Recovery from COVID-19 Pandemic
Abstract: The COVID-19 pandemic has affected global economy in an unprecedented scale that impacted nearly everyone living in all corners of the world. Amid dealing with popular vaccination and Delta variant, many countries plan for a reopen and recovery in hope to return to the pre-pandemic mode. It is predictably a long and hard battle especially for the under- and unemployed people who suffer the most from the COVID-19 induced disruptions.
The presenter intends to use a reflection to invite the participants for an interactive and constructive conversation. The question is, "What can I do to help a fair and inclusive economic recovery being a business educator and a member of the academia?" To frame the conversation, the presenter will follow the 3 major elements introduced by AACSB, engagement, innovation, and impact. Furthermore, the 6 ways to achieve fair and inclusive economic recovery promoted by World Economic Forum will be highlighted. The presenter will explain his personal initiatives and efforts to assist that are guided by the categories mentioned above. It is hoped that an engaging conversation could continue during the after the conference event.