Keynote Speakers of ICBER 2020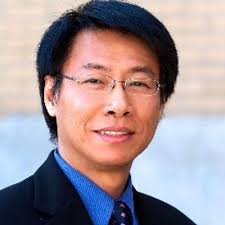 Prof. L. Roger Yin, University of Wisconsin-Whitewater, USA
Dr. L. Roger Yin is a Professor of Information Technology and Co-Director of Cyber Security Center for Business in the College of Business and Economics at University of Wisconsin-Whitewater, USA. Dr. Yin serves as a Co-PI of a US$2M Dept. of Labor grant for establashing public-private collaboration on creating a Cybersecurity apprenticeship program. Roger was the recipient of Hermsen Teaching Award of 2015-16 of the Business School at UW-Whitewater. Roger grew up in Taipei City and earned a B.E. in Environmental Engineering from National Chung-Hsin University in Taiwan. He holds both an M.S. and Ph.D. in Instructional Systems Technology from Indiana University, Bloomington, USA. He has earned industry certifications including CPHIMS, CISA, CISM, CGEIT, GSNA, and ITIL-F. Dr. Yin possesses multidisciplinary educational and professional experiences in Engineering, Education, Cognitive Science, Business, Healthcare, and Information Technology. Roger presently serves as Director of Academic Affairs on the Board of Directors of Wisconsin Chapter of Healthcare Information and Management Systems Society (HIMSS). He has been actively involved in the IT space for more than 25 years including work as Application Developer, Manager, Corporate Trainer, Consultant, Researcher, and Educator. Dr. Yin has published more than 40 refereed journal articles and presented more than 50 papers in national and international conference on and related to Information Technology. From 2006 to 2009, Dr. Yin was elected the President of Organizational Systems Research Association, also a SIG affiliated with Association for Information Systems (AIS). Roger's teaching and research interests are interdisciplinary that include cybersecurity management, IT governance & risk management, healthcare IT, e-learning systems for professional training and development, and Blockchain Technologies.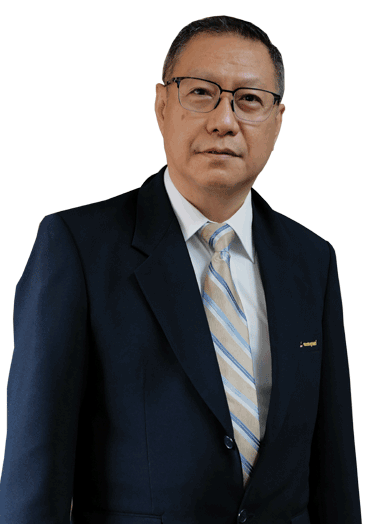 Prof. Paitoon Kraipornsak, Chulalongkorn University, Thailand
Dr Paitoon Kraipornsak is a Professor of Economics, Chulalongkorn University, Bangkok, Thailand. He received a Bachelor's degree in Economics with minor in Statistics in 1980 from Thammasat University, Bachelor of Laws from Sukhothai Thammathirat University in 1987. He also received a Master of Economics of Development in 1991 and PhD in Economics from Australian National University in 1995 by holding the full sponsor scholarship of the Australian Agency for International Development, Australian Government, under the Colombo plan, 1988-1993.
He worked as a policy and planned analyst with the Office of the National Economic and Social Development Board (NESDB) from 1981 to 1995. His responsibility was in the area of education policy and planning as a part of the National Economic and Social Development Plan. Before he left the Planning Office, he worked for the specific economic development zone and Greater Mekong Subregional Economic Cooperation Plan.
Professor Paitoon is currently working with the Faculty of Economics at Chulalongkorn University from 1995 until now. His work and interests are in the areas of Macroeconomics, Economic Policy and Plan, Economics of Development, and Applied Econometrics. He was a visiting researcher at Faculty of Business and Economics, Keio University, Tokyo. The research supported by Joint Research Program between Japan Society for the Promotion of Science (JSPS) and National Research Council of Thailand (NCRT) entitled "The Contribution of Foreign Direct Investment on Productivity and Growth" on 12 October to 4 November 2001. In 2008, he was a guest lecturer for Maastricht MBA Program Intake 11A, the joint Master of Business Administration Program conducting in Vietnam between the Ho Chi Minh City University of Technology (HUT, Vietnam) and the Maastricht School of Management (MSM, The Netherlands) Managerial Economics from 6 December to 11 December 2008. Occasionally, he has served as a reviewer of Journals, referee of academic positions in universities, a committee in some government offices including the present chair of the subcommittee for the research of Office of the National Anti-Corruption Commission.